David Arian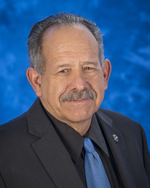 David Arian is a memeber of the ICTF JPA governing Board and also serves as the Vice President for the Port of Los Angeles. Arian has been a fixture on the LA Waterfront as a union worker, labor leader, and supporter of many community organizations.
Arian began his career as a longshoreman in 1965 and has been an active member of the International Longshore & Warehouse Union (ILWU) since. He served as an officer of the ILWU Local 13 many times, including three terms as local president. In 1991, he was elected international president of the ILWU. Following his term, he returned to the docks at the Port of Los Angeles where he worked until his retirement in 2009. Since then, Arian has served as president of the Harry Bridges Institute, a San Pedro-based, nonprofit dedicated to community organization.
Arian has been an active member of the San Pedro community for decades, from opening the San Pedro Community Action Center in 1966 to his more recent support of organizations like Toberman Settlement House, Harbor Interfaith Shelter, and San Pedro Boys & Girls Club. In 2006, Mayor Villaraigosa appointed him to serve on the joint Port of Los Angeles-Port of Long Beach Advisory Board for the San Pedro Bay Ports Clean Air Action Plan.
A proud citizen of the Harbor Area, Arian grew up on 8th Street in San Pedro, and attended Cabrillo Elementary, Dana Jr. High, and San Pedro High schools. He played at the San Pedro Boys Club, an organization he still supports today.
Arian has two children and three grandchildren: son Sean, son-in-law Councilmember Mike Bonin, daughter Justine, and grandchildren Jadyn Rose, Destan, and Jacob.